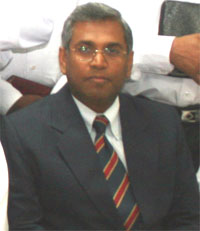 Tatti L Dollar, a great man of God, once said, "Getting to know someone intimately is not an overnight experience. It takes time for relationship to develop". For example, before a man and woman marry, they would spend time to know each other and to build trust and they should learn each other. Likewise, after you became born-again, The Holy Spirit will help you to know God more intimately".
I Corinthians: 6:19 refers to our body as "The temple of the Holy Ghost". He takes up residence in you 24 hours a day, 7 days a week. The Holy Spirit lives in you because He wants to be a part of everything you do. If you take time to listen His words, He will reveal the character of God and direct you in God's perfect plan about your life.
Just because the Holy Spirit lives in you doesn't mean that you automatically know how He operates. It takes time for you to learn how to recognize and hear His voice. You do this by studying the word of God and spending time with Him in prayer. For example, if there is no communication between a husband and wife, their relationship becomes mechanical even though they may share same space. It would be a shame to have the spirit of the Most High God living inside of you without spending time with you.
Who is He?
"The Holy Spirit is not an it or a thing". He is the third person of the trinity. (Mathew 28:19). Whether you realize it or not, the Holy spirit wants you to know who He is. He desires to be your teacher and guide. He wants to comfort you in hard times and help you to fulfill God's perfect will about your life (John 16:13). But more importantly, He wants to be your friend. Many believers do not realize the abundant resources that are made available through the Holy Spirit. Some don't acknowledge Him and others have no idea of the power.
Where Are you going?
The Holy spirit is your spiritual road map. He provides the specific direction, on how to get from point A to point B in God's will for your life. He knows the exact route you need to take and the amount of time it will take you to get there. He's already aware of the forks in the road. Many peoples life's frustrating detours can be avoided by simply speaking to Him and obeying his voice.
We all have times in our lives when we are not sure what direction we should take. That's why we should know the Holy spirit intimately. For example, a group of God fearing men at the Church of Antioch had been seeking God for direction concerning the work of their ministry. The Bible tells us that while they fasted and worshipped God, the Holy Spirit spoke to them saying … "Separate Barnabas and Saul for the work where unto I have called them". Acts 13:2.
These men could have tried casting lots for diversion rather than taking time to seek God for answers. What is the Holy Spirit trying to tell you today? Pray should not be mechanical or one way line of communication. It is two way communication. Next time you finish your prayer, be silent, give Him a chance to speak to you. He has the answer you have been waiting for.
Victory is yours
We don't have to beg God to meet our needs. Mathew 6: 33 says " But seek first his kingdom and his righteousness, and all these things will be given to you as well". Perhaps you believe God for direction in your personal life or family or your career. If you do not spend time with Him, you may not get what you need to prosper in those areas. Obtaining answers from God involves listening, trusting, obeying and replacing our agendas with His. But make sure that you hears Holy Sprit's voice. Because there are so many imitations.
Isaiah 42:16 "I will lead the blind by ways they have not known, along unfamiliar paths I will guide them; I will turn the darkness into light before them and make the rough places smooth. These are the things I will do; I will not forsake them". In this scripture God is not talking about those who are physically blind, but those who are spiritually blind. The ability to walk in God's path confidently results from the wisdom that comes from His word. It enables us to see light from His perspective. It removes darkness away and equips us for success. God's wisdom doesn't just illuminate our knowledge of the world. It also makes us able to receive the reality of what it says we can have.
Time is winding down
God wants to take us to a place we have never been before. He wants us to "boldly go where no man has gone before". He wants us to be fully controlled by the Holy Spirit. We should allow Him to guide and manage our circumstances. God wants us to be lead by Him that we operate in total obedience to His word. Holy Spirit helps us in our weakness and makes intercession for us. (Romans 8:26). He is a helper who will be there whenever we need Him. Allow Him to fulfill His ministry through you. Begin to spend time with Holy Spirit everyday. Develop more intimate relationship with Him. Allow Him to speak and reveal God's will about your life.He wants to lead your each and every step of your life.
Will you allow Him?